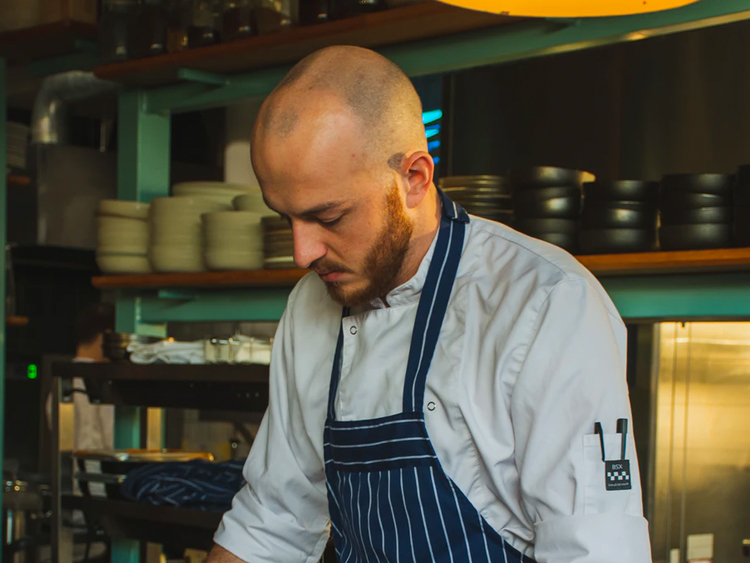 Andreas Nieto, Executive Chef
Director of Food and Beverage at the Westin Bonaventure Hotel and Suites, Chef Andreas Nieto, has held impressive positions with some of the most prestigious restaurants and hotels in America. He has worked for Loews Hotels, the Five Star Beverly Hills Hotel, St Regis Hotels, Bel Age Hotel, and the Century City Hotel and Spa. He trained and completed a three year classical French culinary program and has dedicated his career to the Culinary Arts and Hospitality industry. Chef Nieto has received numerous awards, including The Lifetime Achievement Award by the Le Toque Blanches International, The James Beard Award, The Escoffier Society Award, and California Restaurant writers Chef of the Year award in 2002. As a third generation chef, he worked from the age of 14 with his father and family.
But at first, he wanted to choose a different path. "My best friend's father was an attorney, and I was in a junior lawyer class and was determined to be a lawyer too. But I got an early learners permit and wanted a car, so my father said he would match me dollar for dollar to buy a car and gave me a job in the kitchen where he worked. My life was changed as soon as I walked through the kitchen door. It was like a three ring circus; the energy was amazing. I saw the incredible orchestration of events and fell in love. I never looked back." A pinnacle moment for him came in 2004 when he received the Five Star Diamond Award by the American Academy of Hospitality Sciences, a highly prestigious award given in the hotel and restaurant industry. "It's very special to me as it's your peers recognizing you." He loves LA because it's so dynamic. "You see a great movement of things in this city. I love its eclectic cuisine, outside of the box dining, and how cultures are splashed and blended together here."